Secret Summer Swap Package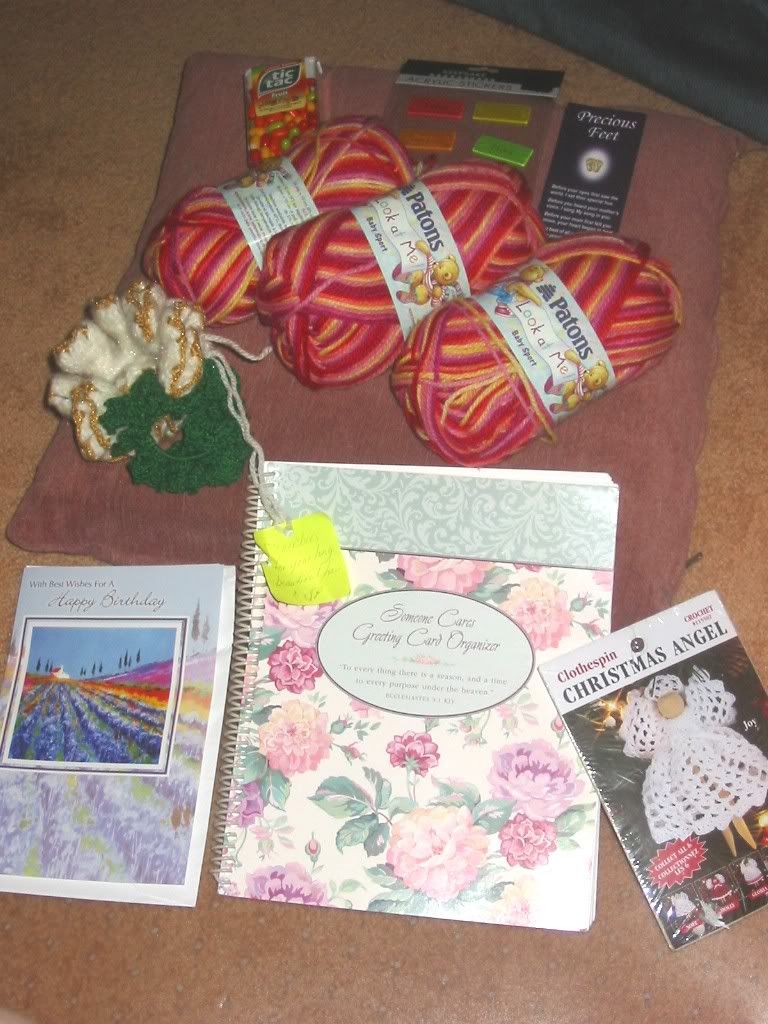 This package came in the mail on July 1st (my very first piece of mail in the new house!) but I didn't have a chance to post a pic til now.
I love everything my pal sent me!!!! I can't wait to try the yarn (what should I make with it?) and especially the card organizer! She also included an adorable Clothespin Angel kit to crochet, 2 cool scrunchies, some Tic Tacs in a new fruity flavor, a bookmark, stickers and birthday card!!!
She also sent me (not pictured) a seperate card with a ton of stickers in it!
Thank you so much secret pal for spoiling me so!!!