CAL Pals Summer Swap
Theresa was my wonderful Summer Swap buddy from over at CAL Pals and when I opened my package last night it was like Christmas in June!!!
As you can see, she sent me an assortment of some really neat novelty yarns along with a couple I have been wanting to try!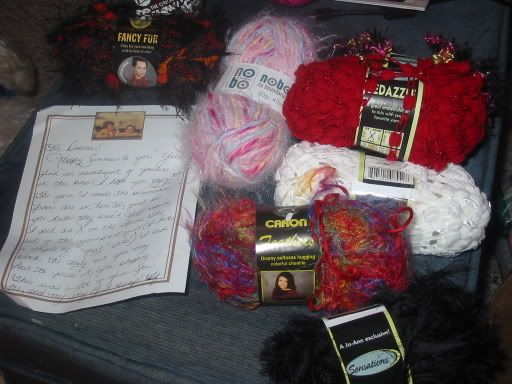 She made me a wonderful Birdhouse Bookmark, Doily, and 3 scrunchies! She also sent me a new tape measure, a Knit Check, a booklet of Knit Stitches (thank you so much! This is perfect for a beginner Knitter like me!), a wonderful little booklet with all kinds of recipes in it, and a neat hand-made Tweety Bird magnet!!! (P.S. Fozzy normally sits on my footstool. You can see that he's not pleased that Mommy had it full of her goodies!)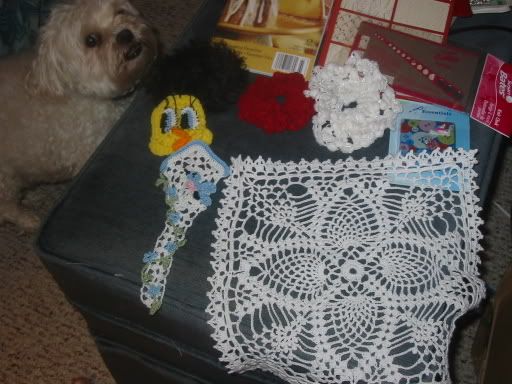 She also made me this cool Tweety Bird visor which I wore all last night! My hubby thought it was so cute!!!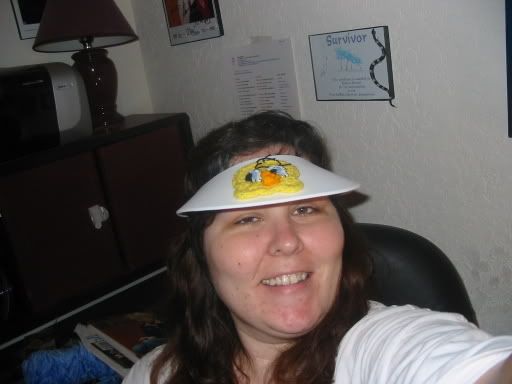 And last but not least, these awesome beach sandals which I love! (Pardon my ugly feet, please!) I have always wanted a pair of these and now I have them!
Thank You Theresa for the most wonderful package of goodies ever!!!!