My Jimbo Hook!!!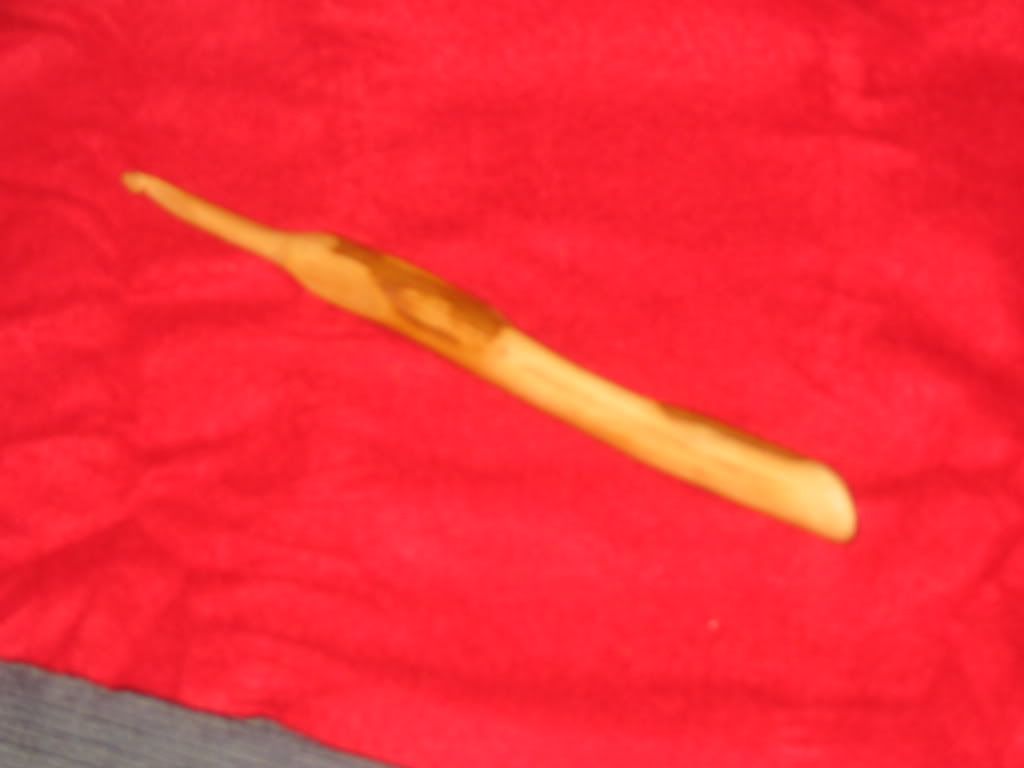 Last night I rcv'd my long awaited Jimbo Hook!!! (Sorry, the pic isn't the best, but I'll try and get some better ones tonite!) I have wanted one for quite awhile and my hubby told me I could order one for my birthday!
It's just amazing! I know you've heard this from others who have one of these hooks, but it literally feels like it was made from a mold of my hand! My husband, who normally doesn't get excited about such things actually said "how in the world did he get that molded to your hand?" in awe! I told him how Jimbo does it with a picture of our grip style and he said "boy, I should learn how to do that!" LOL. Jimbo, if my hubby likes it, you've got a good thing here!
Not only is it molded perfectly for me, but it slides through stitches with ease and doesn't snag or anything (like other wooden hooks I have tried.)
Thank you so so much! What a wonderful early Birthday present this was!!!