Boucle Ripple Lap Ghan Done!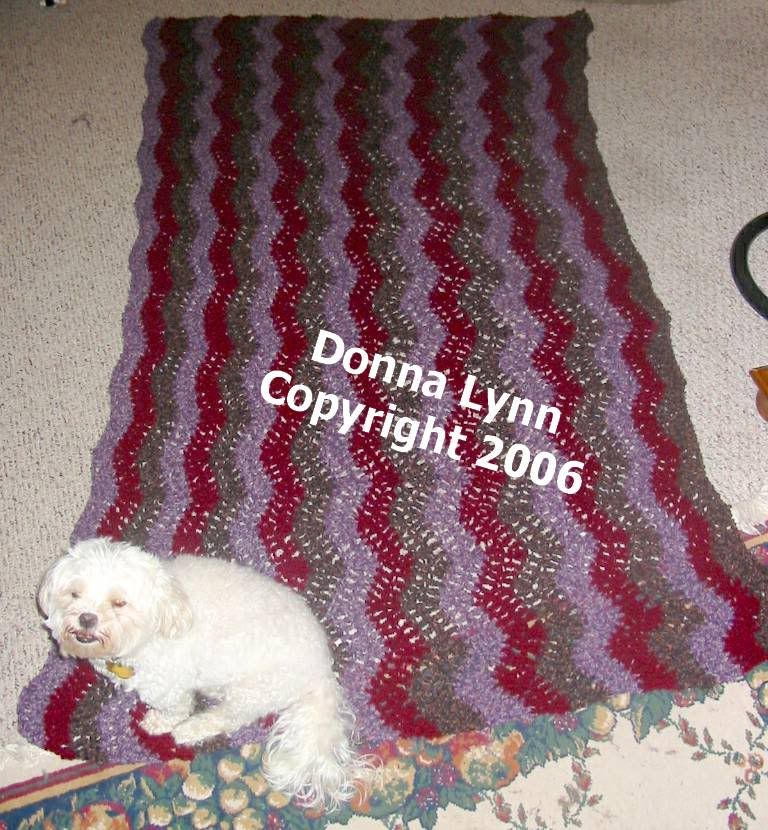 I finished this up the other night. It is a gift for my step-sister. I made one for my dad for Christmas and she loved it so much wanted one for herself. I don't have to tell you how warm and soft items made with Bernat Soft Boucle are. I was lucky enough to get all the yarn (except one skein) on clearance at Hobby Lobby for $1.50 each! I didn't have any idea how wonderful they would all work together but they do. I know she'll love it. Now I only made this big enough for her to wrap around herself but you could easily just keep adding rows to make it a full afghan.

P.S. The moment I laid it out on the floor to take a pic, Fozzy thought I had made this just for him! I tried 3 times to get him to move and he wasn't about to budge! I don't know what it is with my doggies, they are always trying to claim my crocheted items!