Survivor CAL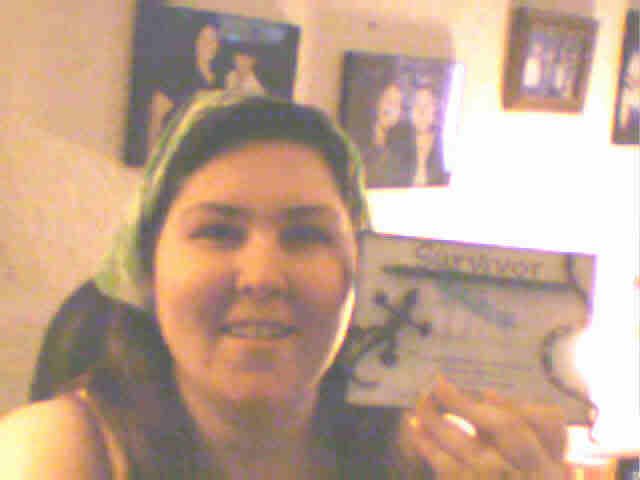 So I'm in tribe Tadoma over at CAL Pals and Julie sent each one of us our tribe buffs and the most adorable little plaque. Sorry for the poor quality pic but I used the web cam to take it and it's not the best quality. The plaque has a lizard and snake on it as well as a crochet hook and it says "Survivor, This certificate is awarded to Donna for her participation in the First CALPals Survivor Competition." I just love it! I don't know where Julie comes up with these neat ideas but she keeps us hopping over there!
This CAL is for a fellow CAL Pal who just had a baby a couple of days ago. It's our team against another team called the "Late Racers". We were provided with a total of 15 oz of baby yarn and have to, as a team, come up with the neatest gifts we can give our new mommy for the baby. We have to use only the yarn we have and a few embellishments. We can use less than the total amount given, but no more. Our team has some awesome ideas and let's just say we are gonna kick tribe Late Racers behinds!!!!
Anyway, Julie wanted a pic of us with our buffs so I thought I'd post it on here! Since I got my stitches out this afternoon I'm off to get started on my Survivor item!!!