Plus Sized Nightie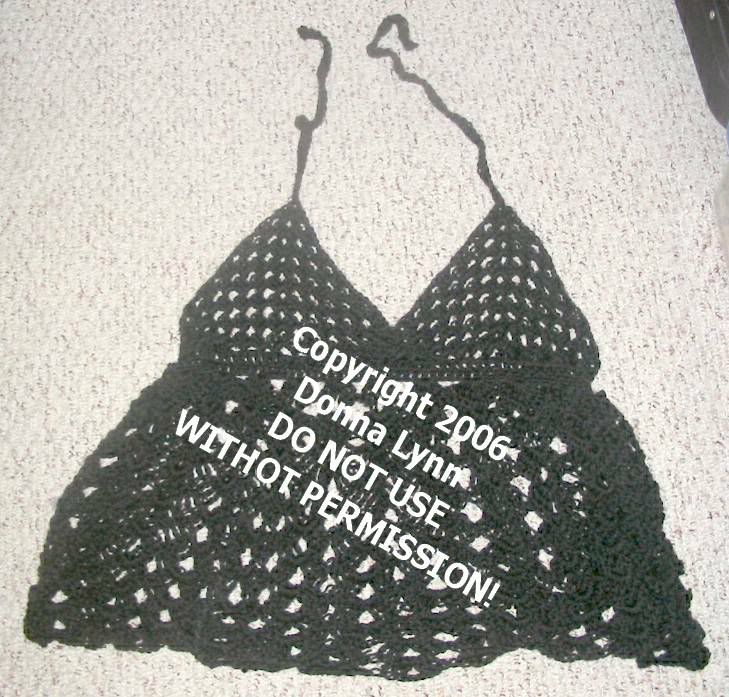 This pattern worked up very quickly and was fairly easy to follow. I did make a change and opted for the tie around the neck instead of the sewn on band as it will stretch. I also made mine shorter as it only comes to just below my waist. I used 8 oz of Caron Simply Soft in Black and my hubby loves it. (I did make it in his favorite color.)

If I were to make another one, I would opt to do it a bit differently. Instead of making each triangle, the waist band, the straps and then add on the dress portion, I would not do that as I hate sewing and there was just too much of it in this pattern. I would instead do the waist band as I went as well as the straps. I am a size 3X and a C cup size and this is very large on me. I would definately use either a smaller hook or make it a bit smaller.

However, for my first attempt I love it. If you'd like to make the pattern it can be found here. She does a great job of actually creating patterns for us plus sized ladies and for that, I give her a big THANK YOU! It's about time someone did!!!!