Flying Afghan Squares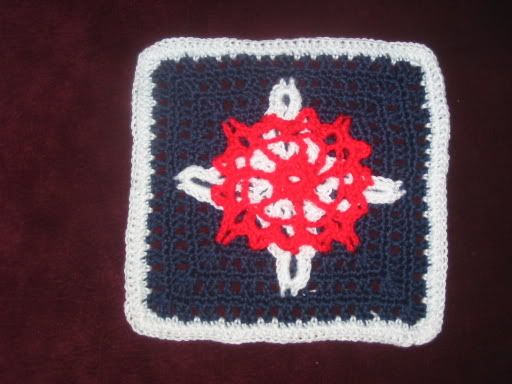 I started out by making some squares for my square swap partners and was tired of the same old 12 inch squares on line so I went through my 2006 Crochet Pattern A Day Calendar and decided to do a couple of The Crochet Dude's from his Flying Afghan pattern.

These squares are not for the faint of heart. They are pretty advanced but are written well and work up just beautifully! I had the Red White and Blue yarns with me so did these 2 in those colors. Now I've decided to go ahead and make the whole afghan. I am going to do it all in the red white and blue and will give it to some lucky family member in the end. Just wanted to share...

For anyone in CAL Pals, we are putting together a CAL for this to start tentatively in August! Come join in the fun!!!