New Shawl and Stoles Finished!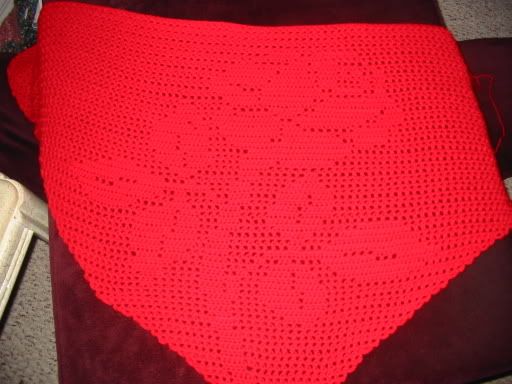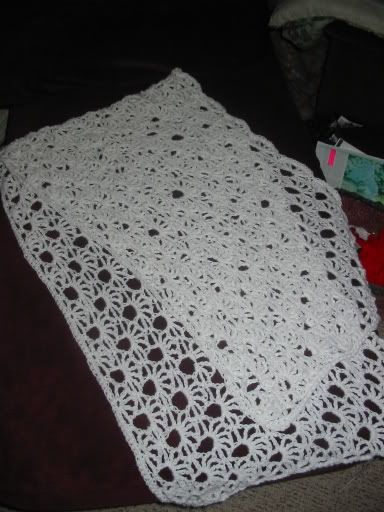 I've been as busy as a bee this week. I finally finished Dot's "Lacy Fans Stole" and love the way it turned out! I also finished the Rose Filet Shawl. This was my first attempt at Filet. It was super easy but I had a hard time seeing the rose in the finished product. I'm going to add some fringe and am planning to wear it to the big black tie dinner with my DH next weekend.
My first crochet class at Hobby Lobby is tonite and I'm excited. I love sharing this wonderful form of art and relaxation and hope my students are just as excited when they leave my class.
DH and I watched "Just Like Heaven" last night and it was a fantastic movie! Probably one of the best Romantic Comedies we've seen in awhile. If you haven't seen it yet, I highly recommend it.
We also watched the new Harry Potter movie this week. Very disappointing. I am a huge fan of the audiobooks and was looking forward to this movie. The book version is sooooo much better than the movie, they just had to chop so much out of the movie.