My first big sewing project!!!
This first picture is of my Tweety claiming her spot on top of all the fabric!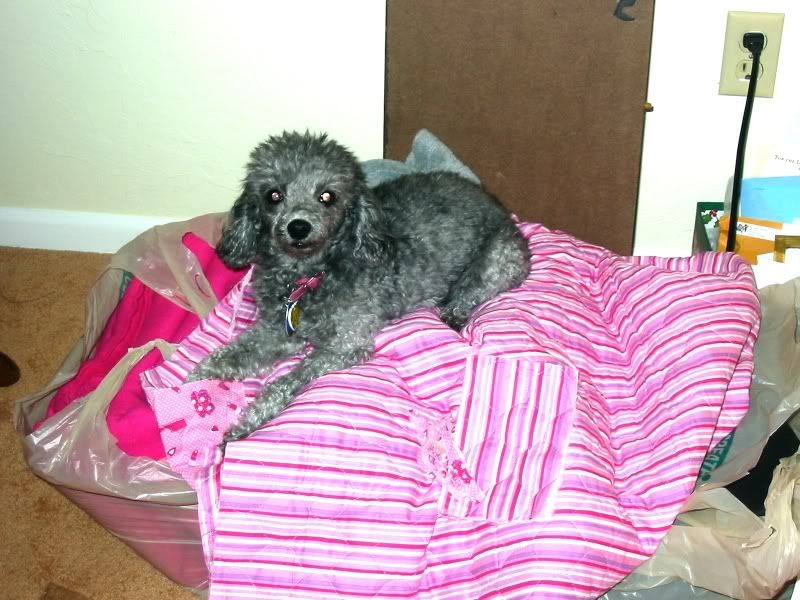 This is my Aunt and Uncle while we were in the middle of working on my bag...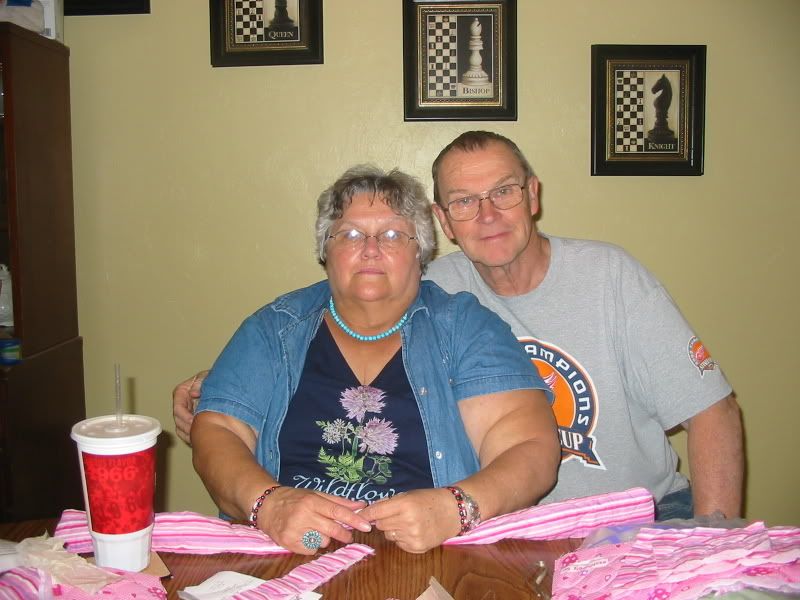 This shows the finished bag and I took it next to Fozzy to show you how big it is! It's only half way filled and very heavy already! We really didn't realize it would be this big! We made 3 pockets in the front where I'm keeping my hooks, tape measure, scissors and other notions.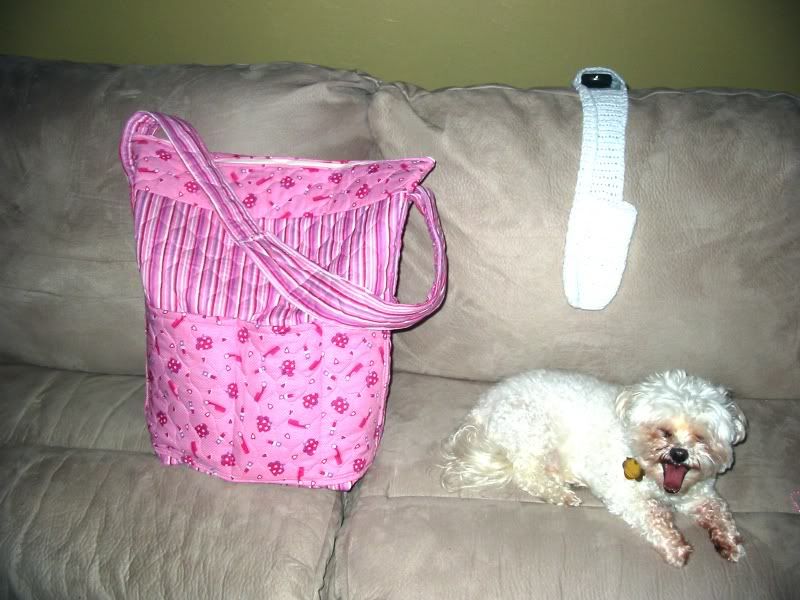 And this one is just of the bag by itself...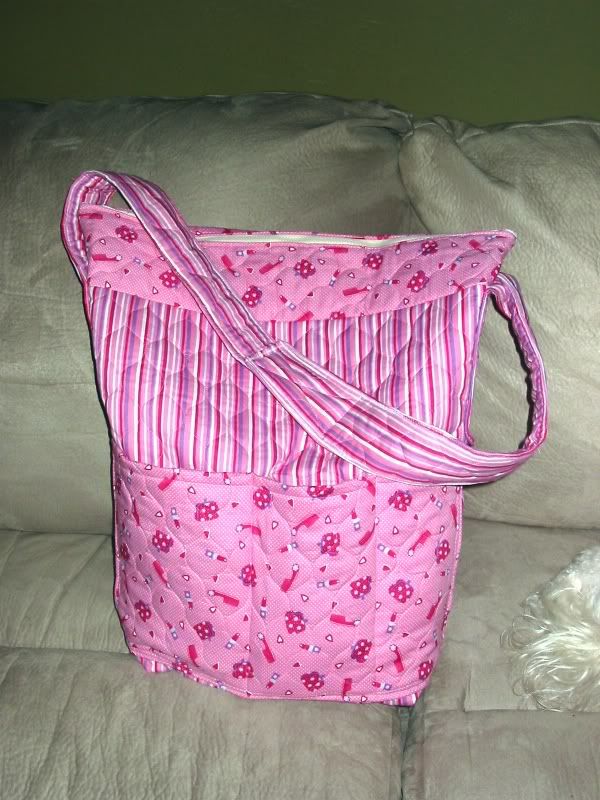 This last one is of the inside of the bag. We made a nice, big pocket for crochet magazines and such as well as a little cell phone holder...
I went to Jo-Anns and got some clearance fabric. I think maybe next weekend I'll try my hand at another sewing project. If you have any links for very simple sewing projects, I'd love to see 'em!!!!