A few FO's
I made a few things for the "Be my Valentine" CAL over at Crochetville and wanted to share pics with you.
This first one is a heart doily I made. It was insanely easy to make and I love the way it turned out!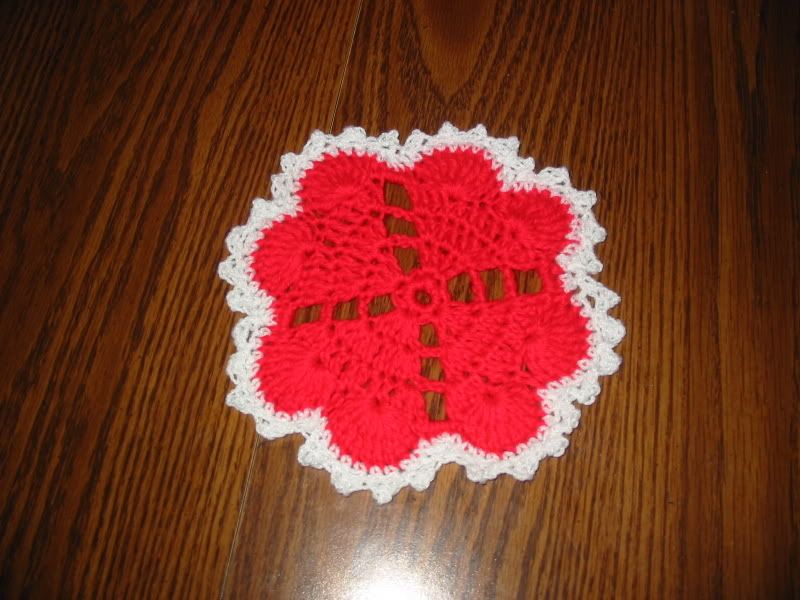 This next one is 2 of the 4 Heart Coasters I plan on making. Again, very easy!
This I tested for Stormy and plan on putting it on top of my hubby's Valentine's Day gift! It was so easy to make!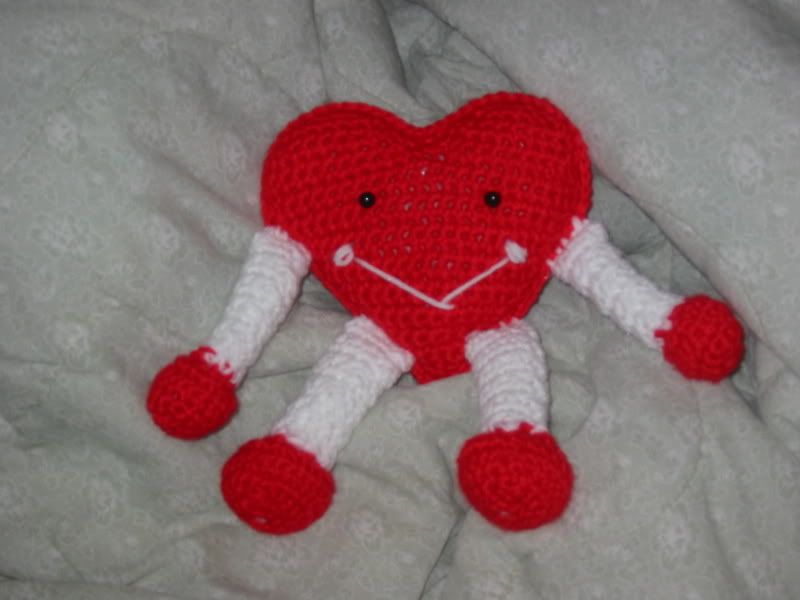 And last but not least are 2 remote cozy's I created! The blue one I made for my brother for Christmas and just has one pocket, the white one I made for Doug and has 2 pockets. The pattern is my original design and super simple. I will share shortly.