Pictures from Christmas!
My parents are now back home in Michigan and since I had a few minutes, I thought I'd share a few pictures from their visit!
This first one is just of me and my dad. It's my favorite picture! I had such a great time while he was here and hated seeing him go home.
The next one is just of Tweety sitting in Grandpa's lap! It took her quite a few days before she'd go near him, but once she did, she was clamoring for attention quite a bit!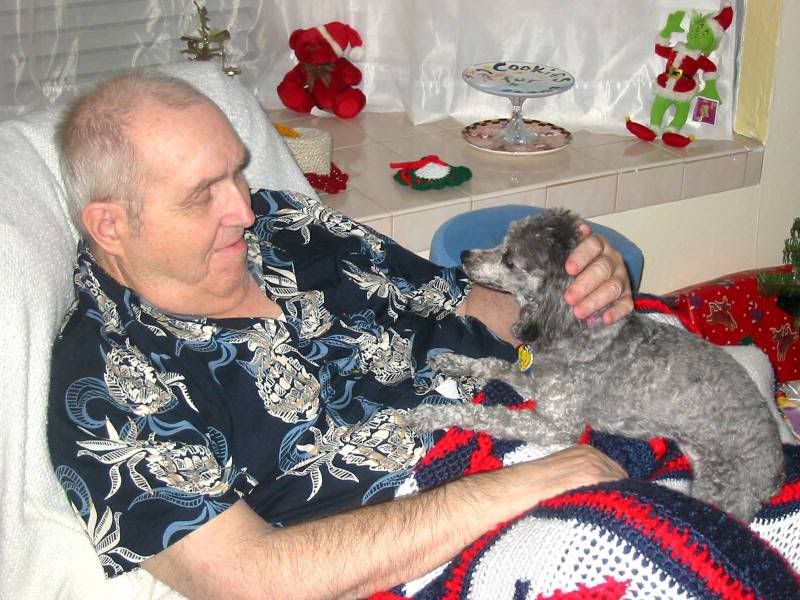 Since our very first Christmas together, we have always taken a picture in front of the tree on Christmas Eve! This is this years and a pretty bad picture. Doug looks mad (even though he wasn't) but it'll still have it's place in our family album!
These next 2 I really liked! While we were opening presents, Tweety was very curious about each present and was quite nosy! LOL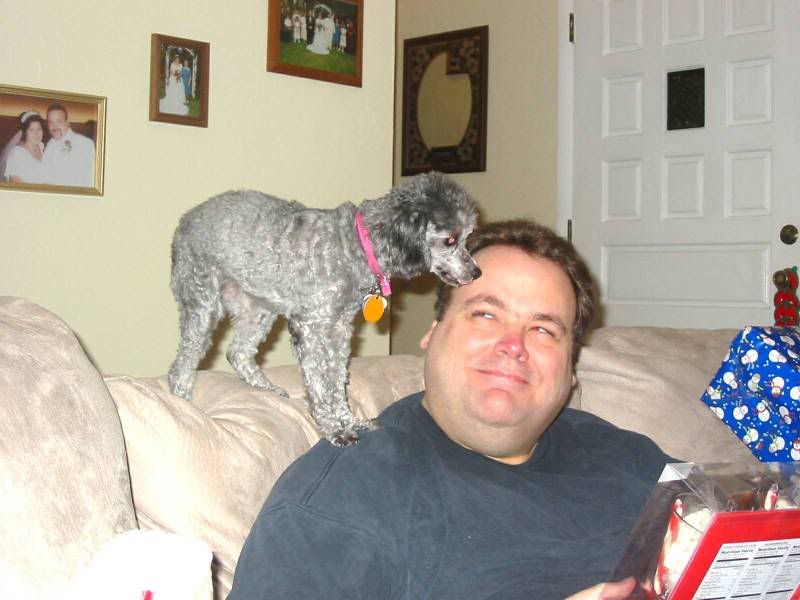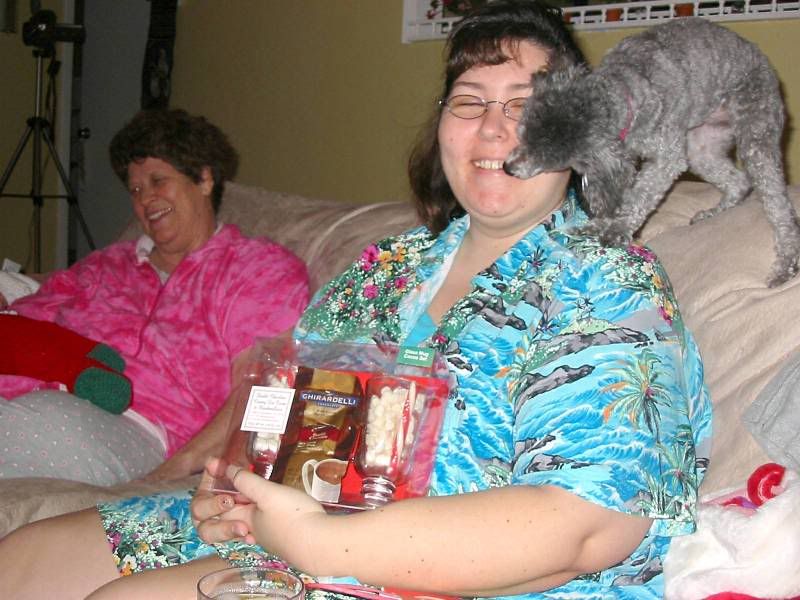 And of course I had to include a pic of Doug opening his big present! He was shocked and really loved his afghan! Once he opened it, he had me spread it out to get a better picture! (If you look at the bottom corner of the first picture, you can see poor Fozzy trying to get in the picture as well!)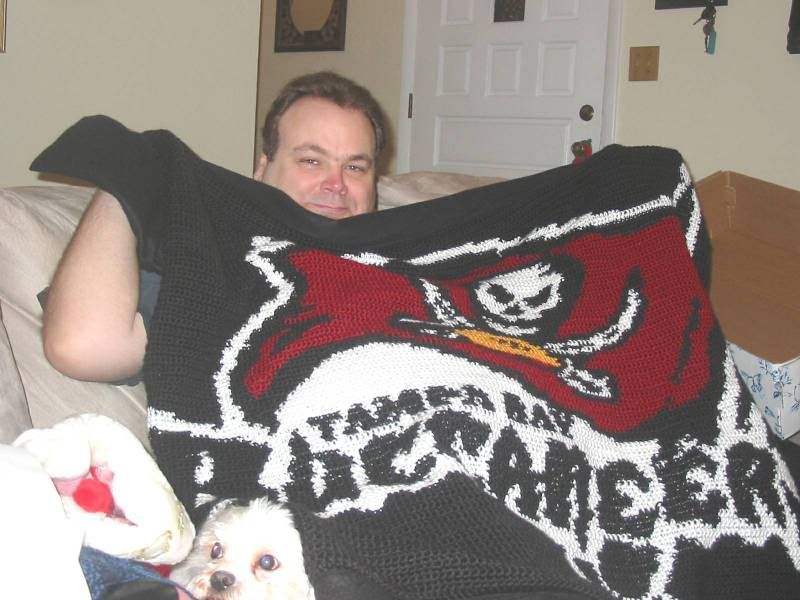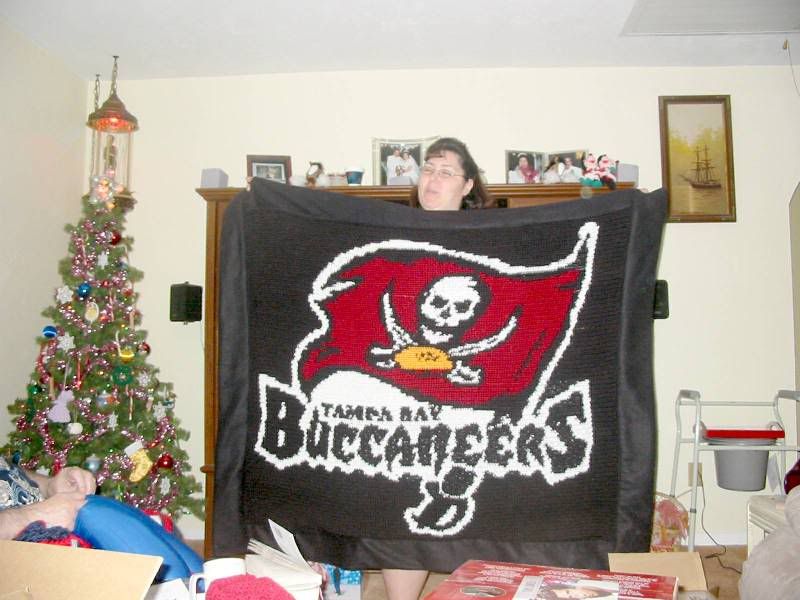 I have been wanting one of these Snow Globe lawn things all year and Doug got me one for Christmas! Isn't it neat?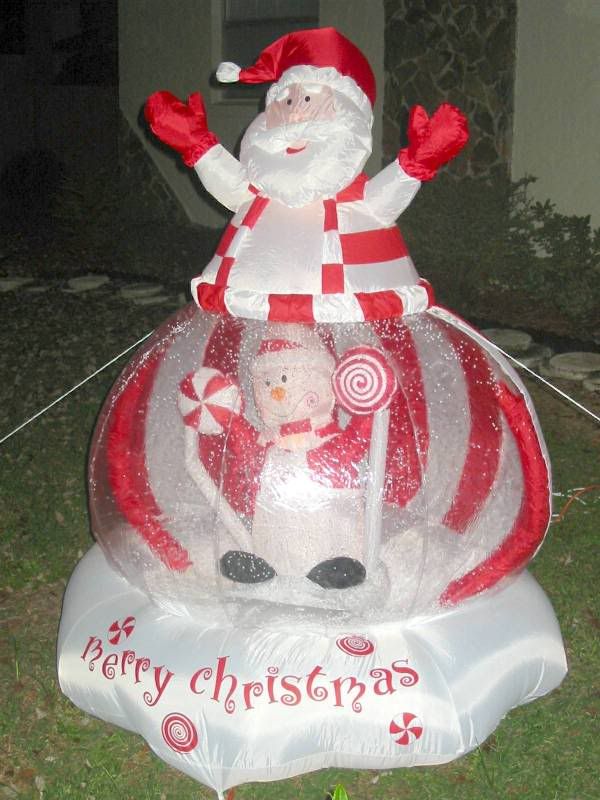 This is the only one of me and Bev together and it's not the best but at least we got one!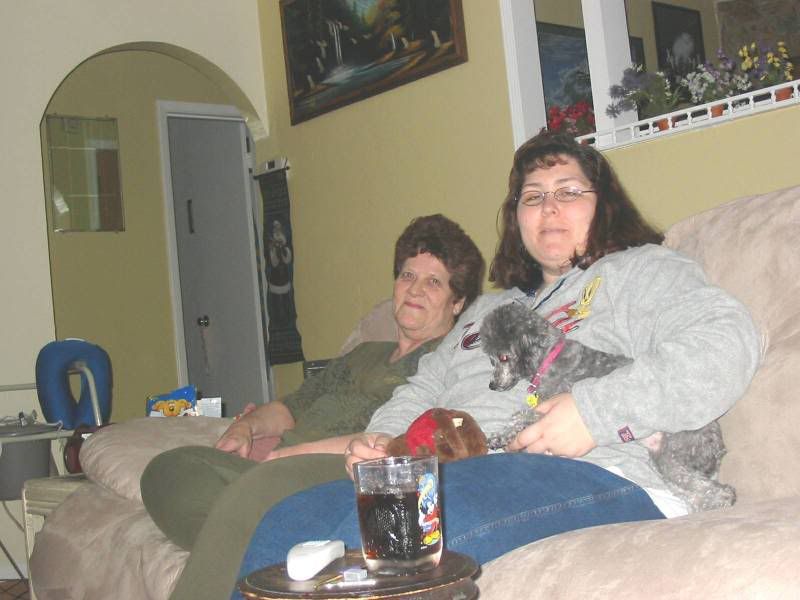 And this last once I just loved! Me and my little boy on Christmas Eve! Isn't he cute?