A few FO's
The first pic I wantd to post is of the beautiful socks my swap partner made me in January! Aren't they cool? They fit my monster feet like a glove as well!!!!
As most of you know, I've been working on stitching together sqaures to give to the victims of the recent tornadoes down here in Florida. Here are the ghans I have completed thus far: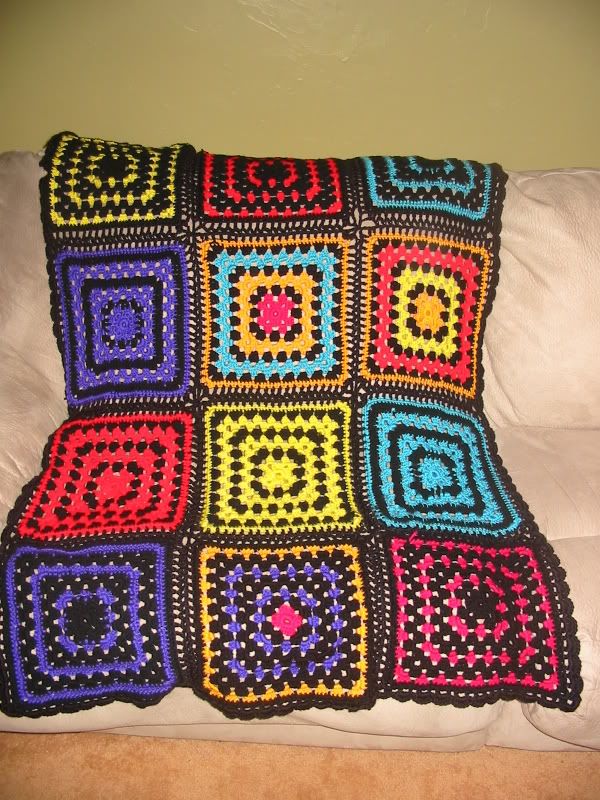 This last one was made completely by indiliu (from crochetville). She sent me the entire afghan! It's made with 2 strands of yarn and feels very soft and cozy. Whoever gets this one will love it, I'm sure!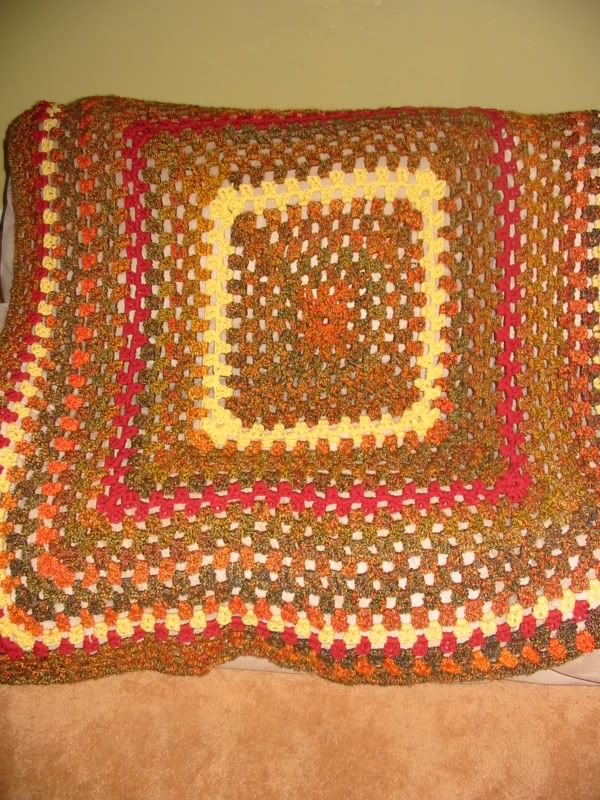 I will have at least another 2 ghans before being finished but I hope I'll get enough squares for at least another 2 or 3 ghans. If you're thinking about donating some 12 inch squares, please leave a comment for me and I'll get in touch with you!
Thanks again to all who have donated so far!!!