My Secret Pal reveal package!
I have to say a big thank you to my secret pal tlisley (Traci) who spoiled me rotton! I got my 2nd puffy about a week before my reveal package came and there were so many great things included!
In the puffy I got some neat yarn, hot cocoa mix, some dove chocolate (thank you so so much!), some lotion and some playing cards for my collection!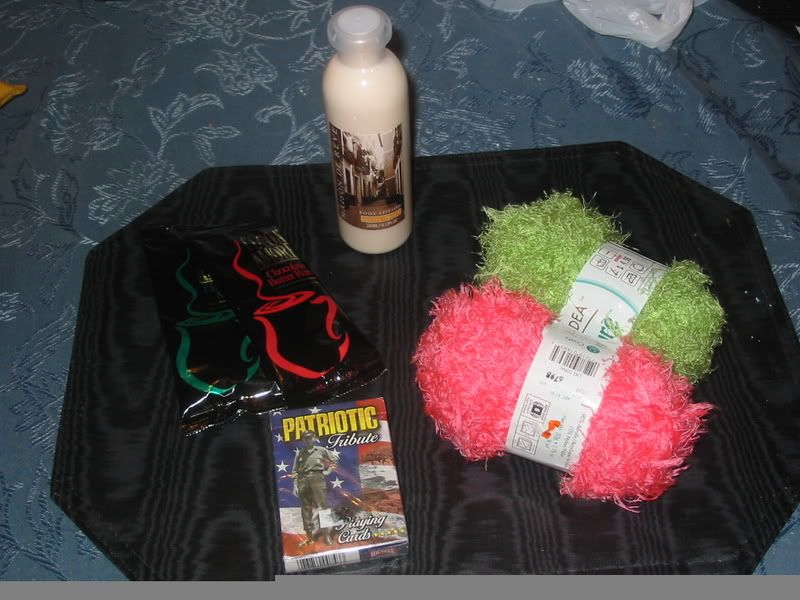 In my reveal box there were way too many things to list them all here! The box was overflowing! I don't know how she got everything in there!
There was some Jo-Ann's rainbow boucle (I just love love love the colors!), an awesome shawl made with ticker tape in an awesome color, some dishcloths, a bunch of little McDonald's Beenie Babies (which I collect!), even more chocolate!, some Red Heart Casual Cotton Yarn which I have been wanting to try, but which isn't sold here so this is cool!, also some galaxy yarn, some candles and some patterns!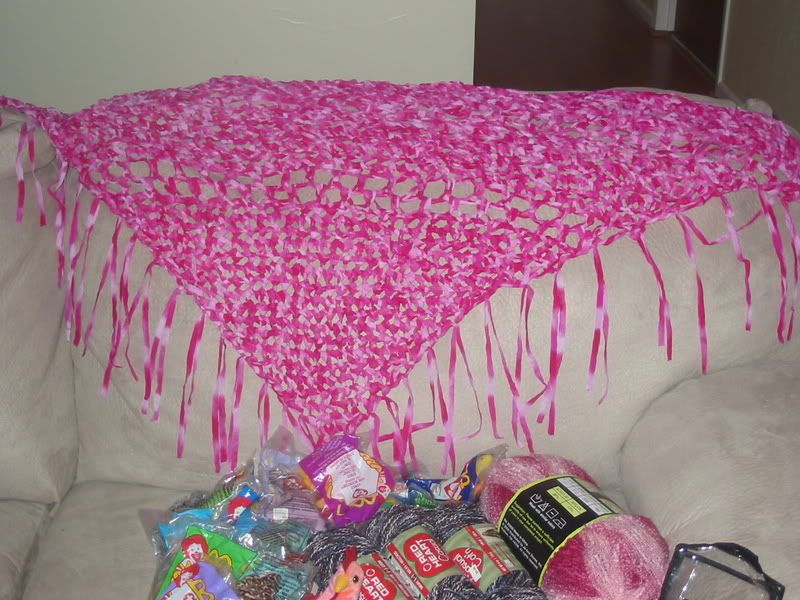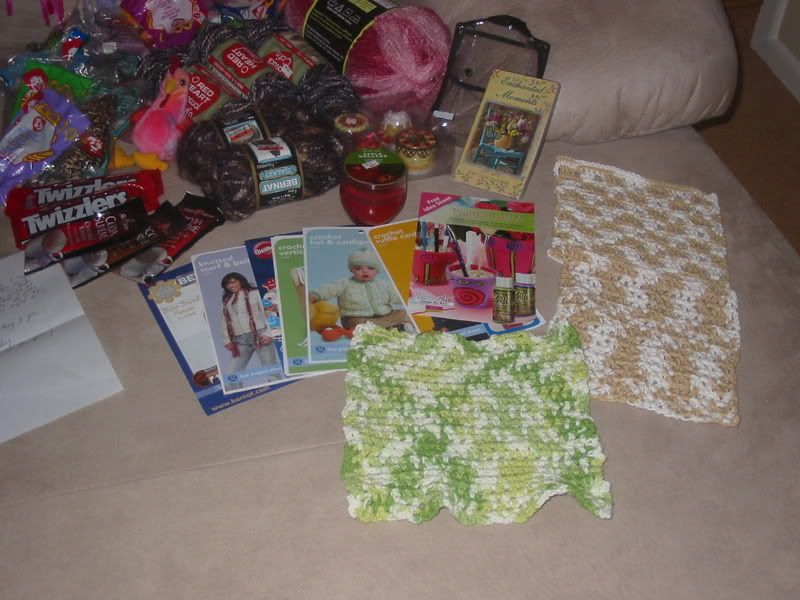 Thank you so so much Traci!