Simple Lacy Scrunchy (for beginners)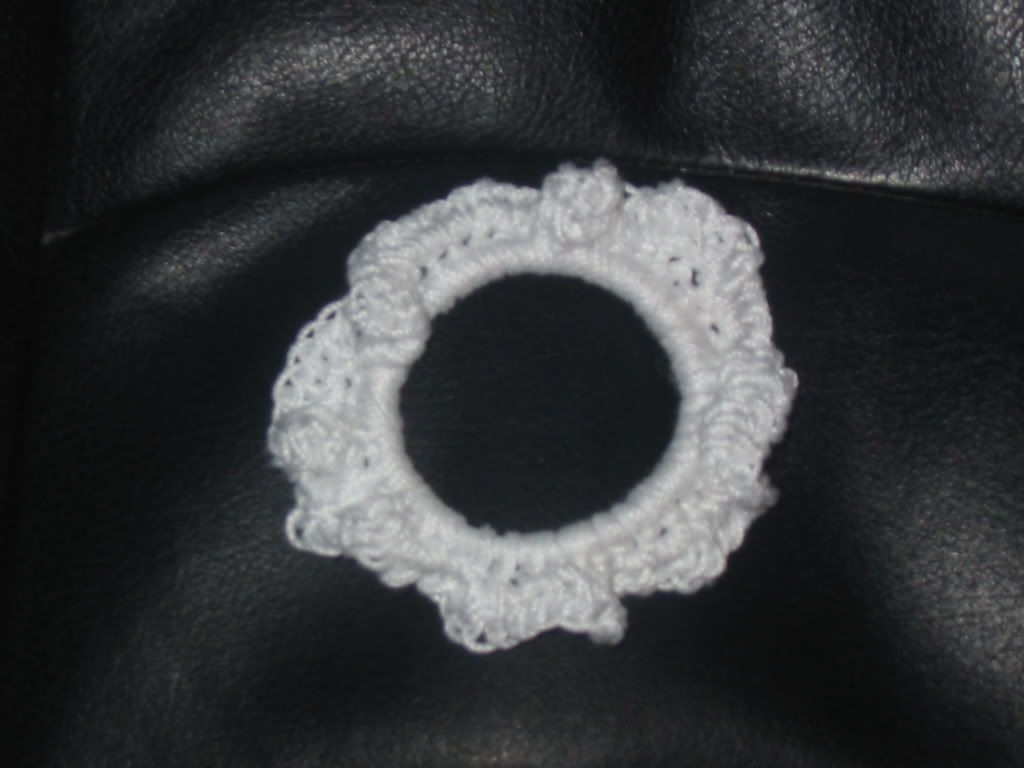 I wore all white yesterday and realized I didn't have a simple white scrunchy without any other colors in it so I quick made this up. It's super simple and a great project for beginners to both crochet and/or thread. This pattern has not been tested, so please let me know if you find any errors.
Simple Lacy Scrunchy
Materials : Size 0 steel hook
Small amount of size #3 crochet cotton
Elastic Goody (the color of the thread you are using.)
Round 1: Join thread to elastic band with a slip knot. CH 1, SC 50 times around the elastic band. Join with a slip stitch to first SC.
Round 2: CH 2, HDC in same stitch. 2 HDC in next SC and in each SC across. Join with a slip stitch to first HDC. Fasten off and weave in ends.
This is my original pattern. Please do not copy this pattern and publish on your blog, website or other method. If you wish to reference it, please link back to this page. Thanks so much!