Getting ready for Christmas!
Welll it's almost Christmastime again! We finished our decorating the weekend of Thanksgiving (as our tradition goes) but I'm just now getting around to posting a few pics!)
Here's our tree! We actually had to take out our dining room table to make room for the tree! Oh well, it's in the garage and considering how little we use it, it's not a huge deal! I think we should keep the tree up all year round!! (The lights were on but my camera sucks!) This was also taken before I put the ornaments on it!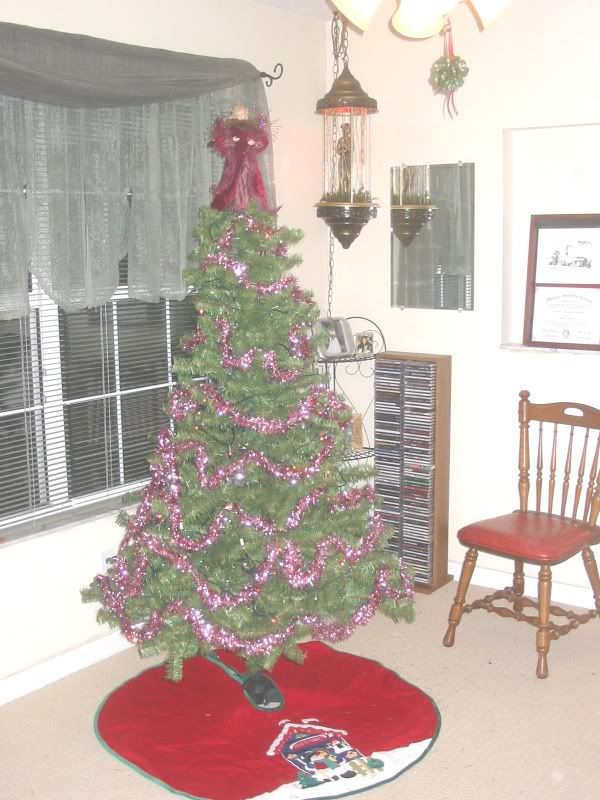 This is the outside of the house with my snowglobe Doug got me last year!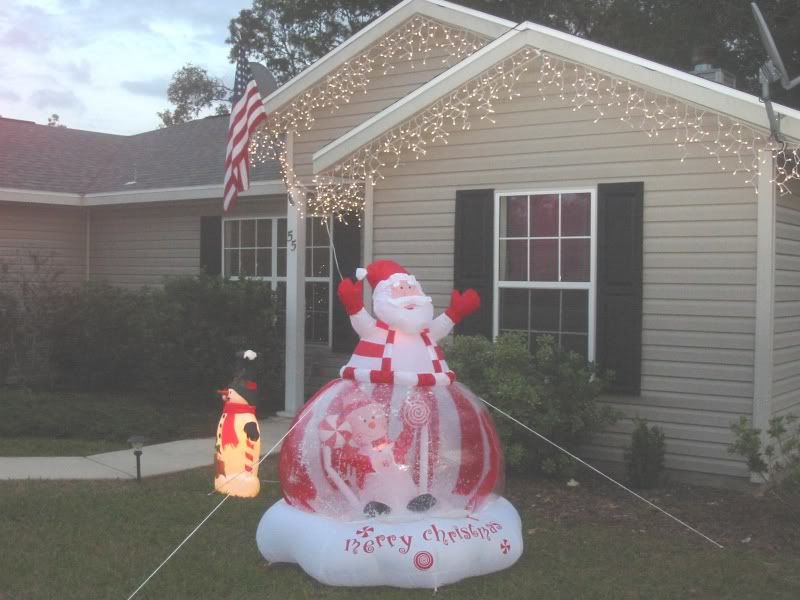 The fireplace with our stockings!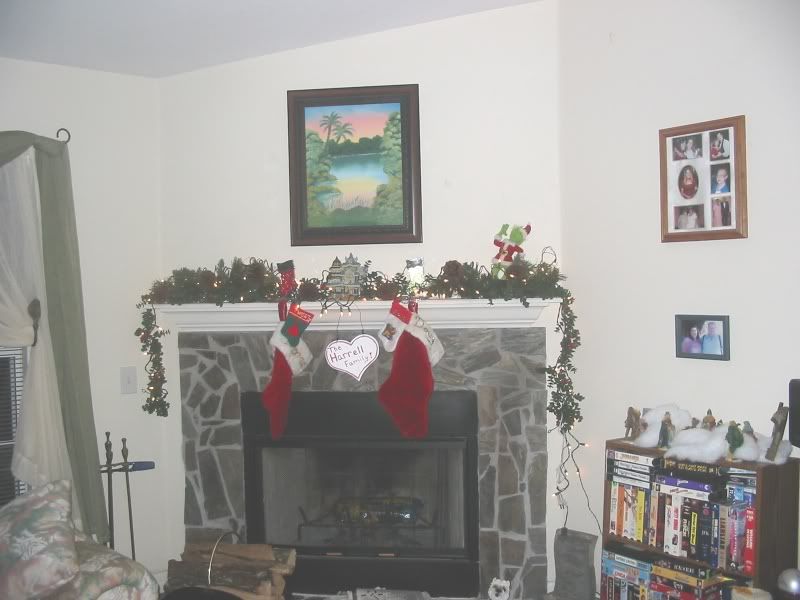 I put all my little Christmas village pieces on the organ this year and I thought it looked neat!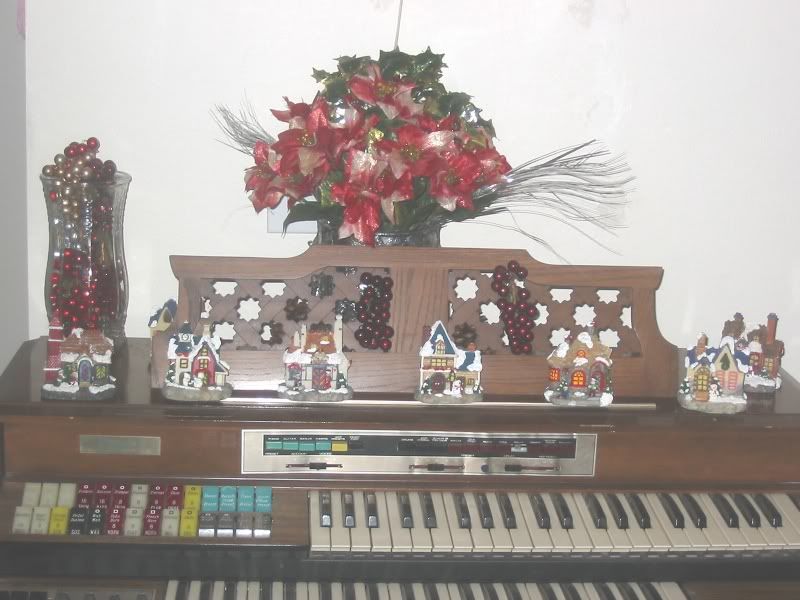 We are actually having a big "after Thanksgiving dinner" tonite! Since we had Thanksgiving with our neighbors we had our own turkey that didn't get cooked so before it goes bad we are deep frying it today and are making all the fixings! We invited Doug's mom and mam-ma over as well as the boys and the neighbors should pop on over as well. Since our table has been taken down to make room for the tree, we'll be eating in the garage! We have 2 nice big tables out there and it's really like an extra room it's really nice! I've been working on my quilting out there in the evenings.
I still have a few more things to finish up for Christmas but all in all I think I'm just about done! WOO-HOO! We got our new video camera in this week and it's really cool! Once I figure out how to do it I'll be able to post mini video clips but that might take a little while to do!