Pool/Screen Room Pics
As promised here are the pics of our pool and the 2 screen rooms. When you first walk out of the kitchen you walk into a typical Florida Room which is rather roomy and nice. This is where we play cards and relax.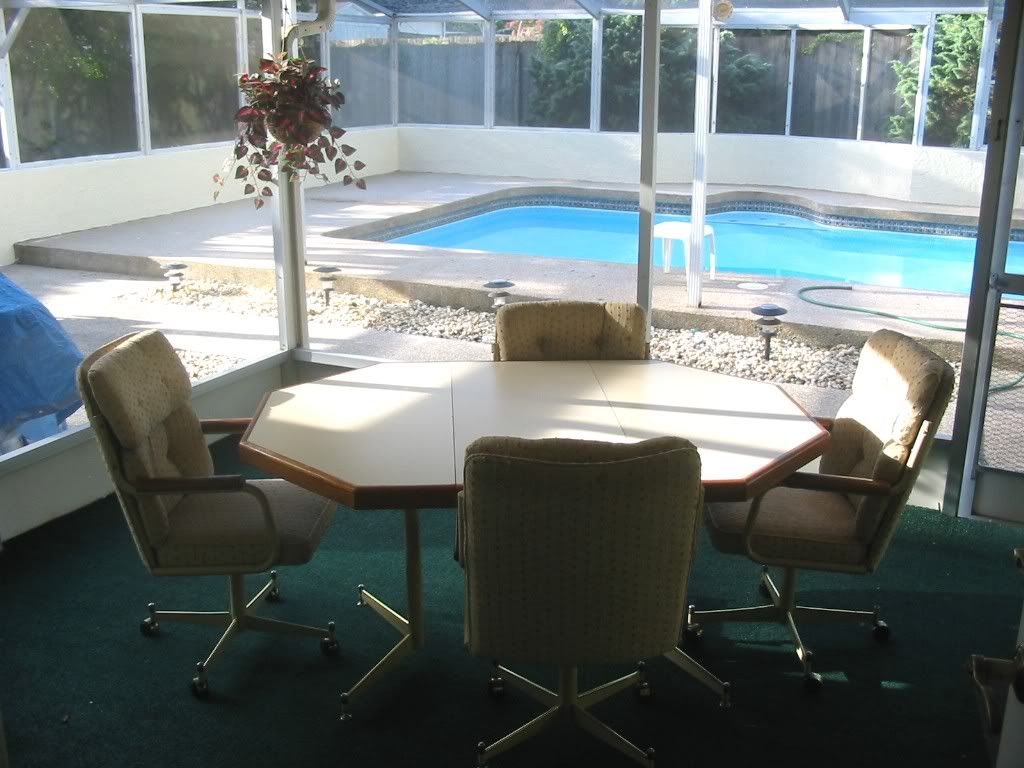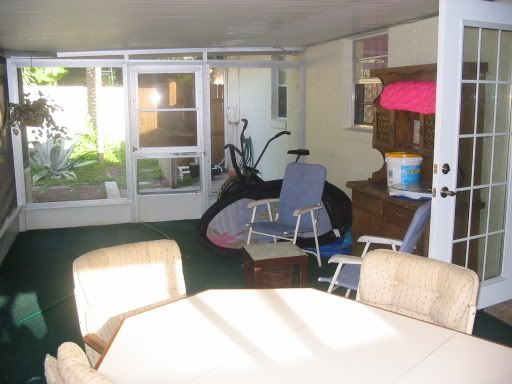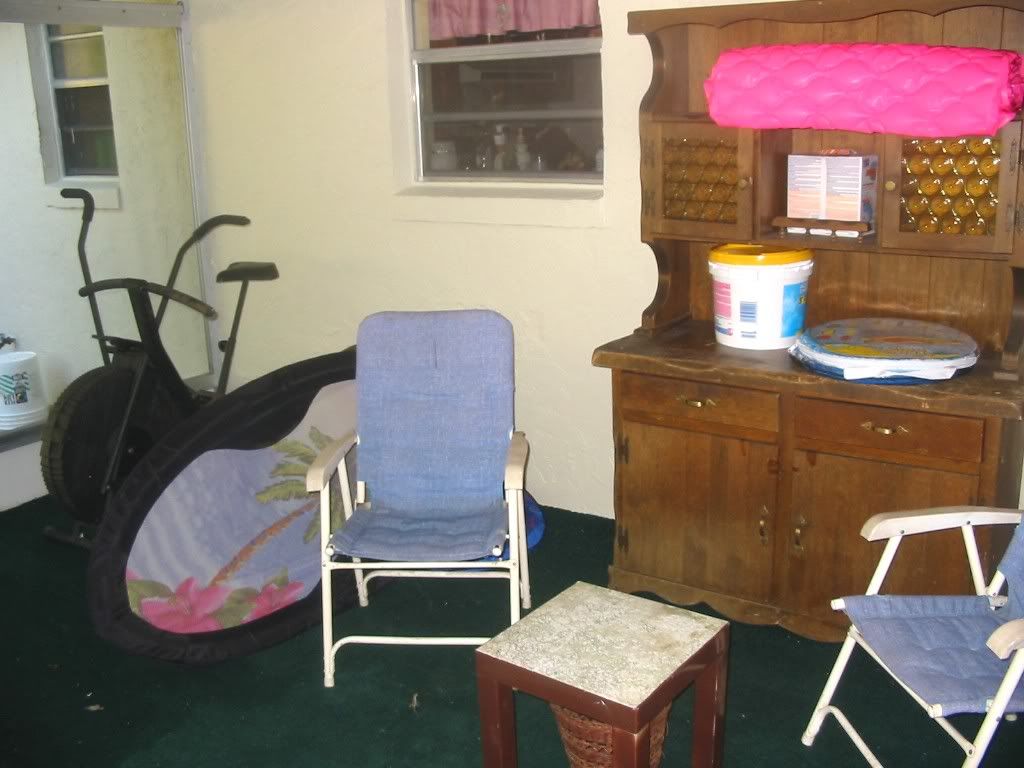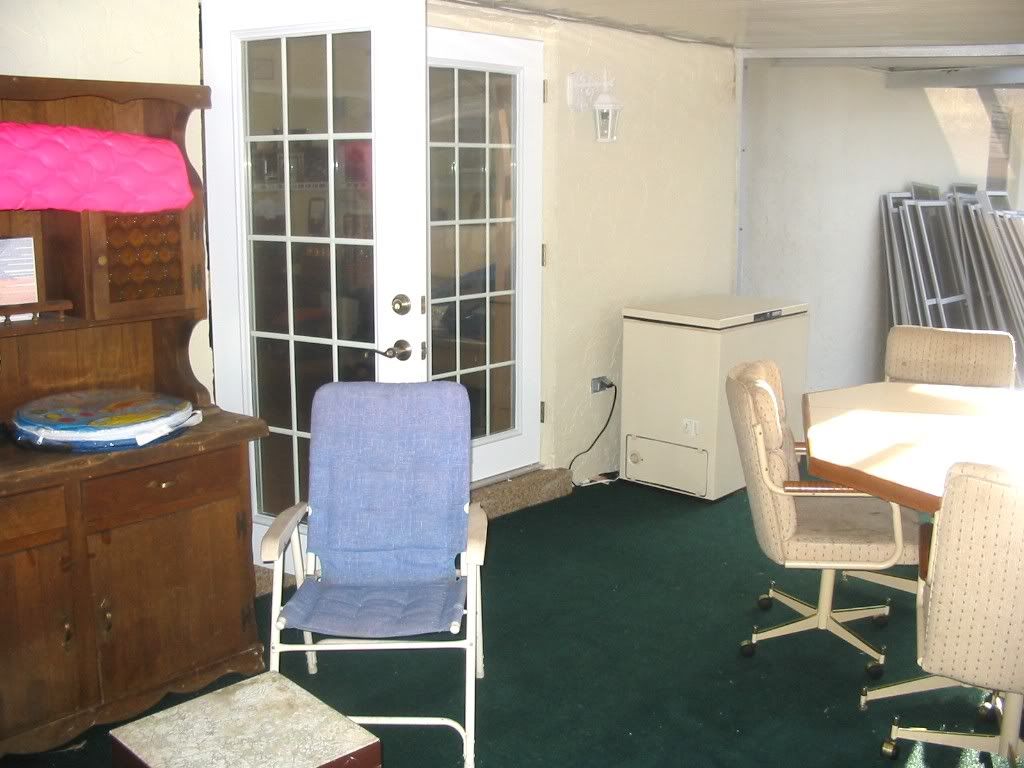 Here's the Pool Room. Right now we really don't have any lawn chairs or anything out here so it's kinda bare. Just a small table, bench and our grill but here it is.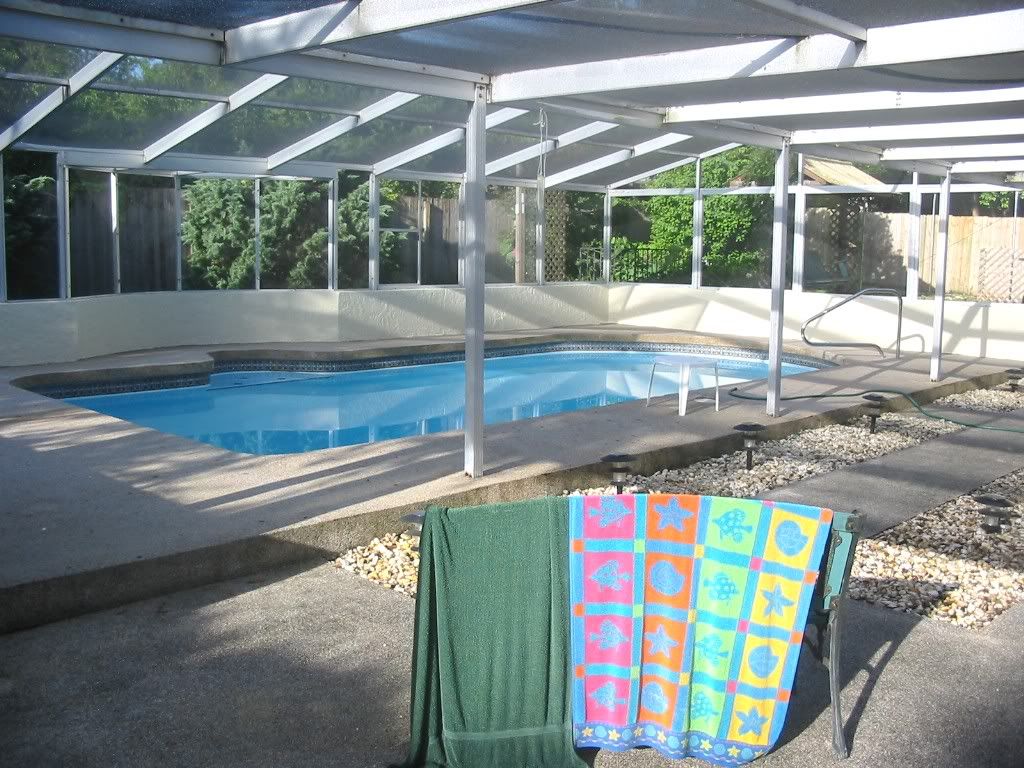 Now out to the back yard which is quite nice as well.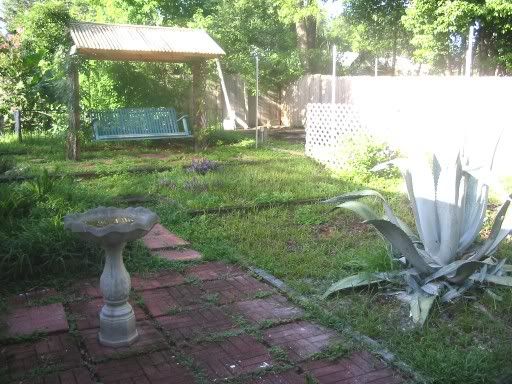 It doesn't look like it in the picture but this plant is HUGE! The first time I saw it, I thought it was going to come to life and eat me! I keep waiting for it to break into song and say "Feed me Seymour!" LOL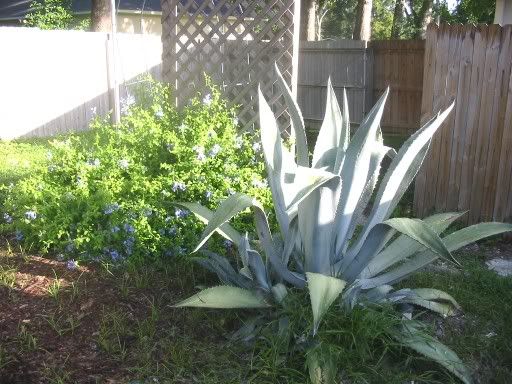 This is the nice wooden swing which is in the backyard. It's just lovely but it's quite old and I don't think it could hold me and Doug's weight so it just looks pretty.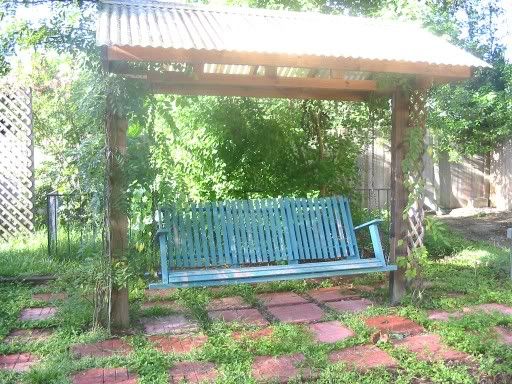 That's it for today. Tomorrow I'll try to post pics of the bathrooms and hopefully by weeks end I'll have pics of the master bedroom.